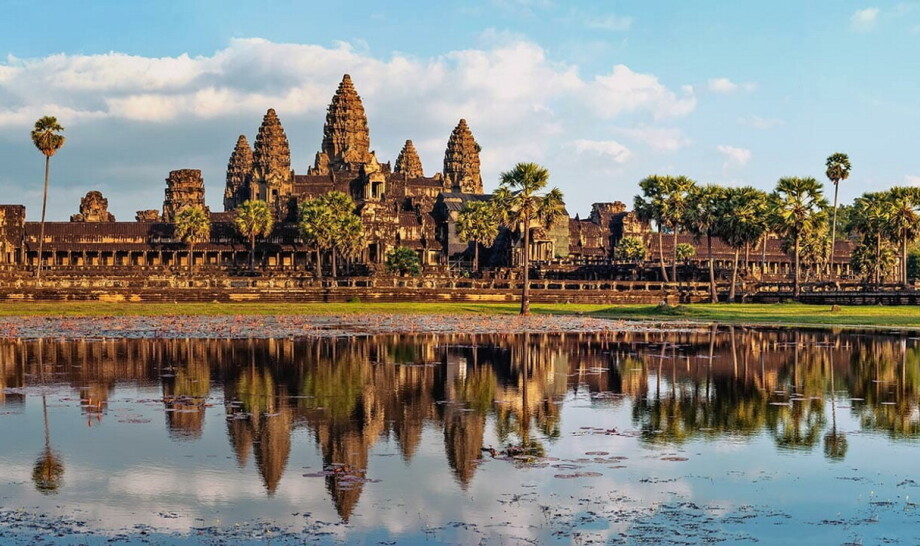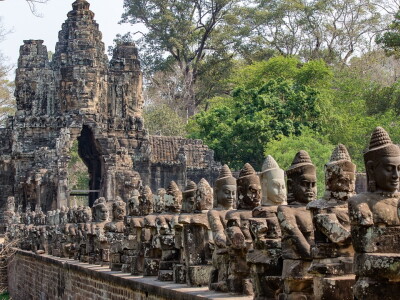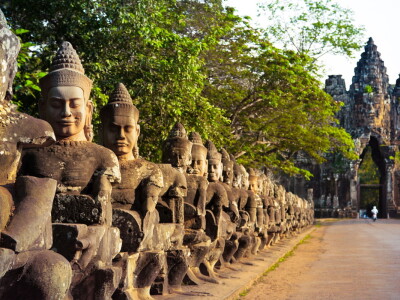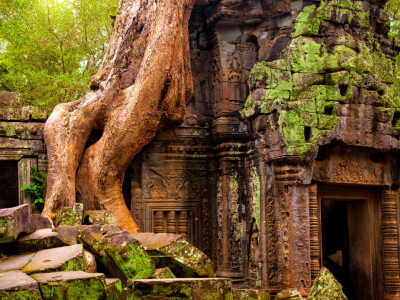 Cultural & Historical Tour in Siem Reap

Nov 13-16, 2022
4 Days 3 Nights
Visit Angkor Wat - the UNESCO World Heritage Site and the largest religious monument in the world!

Know before you go. COVID-19 Travel Advisory
more

COVID-19 Travel Advisory
COVID-19 pandemic is impacting travel around the world.
Restrictions may be placed on travel to certain locations. These restrictions may limit or entirely prohibit your ability to travel and/or stay in hotels or other forms of accommodation. We encourage you to check before booking whether travel and staying in accommodation in the chosen location is possible, and purchase the travel insurance to get appropriate coverage.
Domestic travel restrictions
If travelling locally, check the COVID situation, health guidelines, travel requirements for each individual state/ area.
International travel restrictions
Ensure you meet the current travel regulations and advisories for your departure point, destination, and any transit points. This includes border declarations, vaccination requirements, testing and quarantine requirements.
It is the responsibility of the traveler to review and comply with all latest travel requirement for both departure from and/or entry into any selected destination/country. As the situation is rapidly changing, we highly encourage you to check officialK government sources often to stay as up-to-date as possible, before and during travel. Individual travel services providers may impose safety measures as well in accordance to authority's restrictions.

From all of us at POLYTRIPS
"Travel safe and get back on the road!"
About the trip
Tour around the most famous historical site in Cambodia - the Angkor Wat and Angkor Thom. Get to know more about the history and culture of The Khmer Empire.

Estimated Group Size
10 - 40

Free Day

Accommodation

Host Included

Meals

Airport Transfer
What's Included
3 nights accommodation with daily breakfast
Meals Included: 1 lunch and 2 dinners
Complimentary 24 hours WiFi connection in hotel
All transportation between destinations and to/from included activities
Full day tour to Angkor Wat
Round-trip airport transfers
Airport representative from 9:30 a.m. to 6 p.m.
Professional English / Chinese-speaking tour guide
Gratuities for the tour guide and driver
Host Service
Closest Airport
REP
Siem Reap International Airport
REP
Siem Reap International Airport
Transfer Service
Roundtrip airport transfers are included as follow:
Airport Pick up
Date: 13 Nov 2022
Schedule: 10 a.m., 1 p.m., 4 p.m. or 6 p.m.
From: Siem Reap International Airport (REP)
To: Anantara Angkor Resort
Airport Drop off
Date: 16 Nov 2022
Schedule: 6 a.m., 9 a.m., Noon, 3 p.m.
From: Anantara Angkor Resort
To: Siem Reap International Airport (REP)
Please note:
Transfers are provided only for the airport(s) / train station, dates and times listed above.
To arrange your airport transfers, please login to
My Booking
page to submit your flight details.
Submission deadline on or before
30 Oct 2022
. All information must be submitted via online, submission through other channels is not accepted.
If you do not submit your information on or before deadline, the transfer services will not be arranged.
About Accommodation
Anantara Angkor Resort is an all-suite luxury hotel in Siem Reap, and the closest to the UNESCO World Heritage Site of Angkor Wat with only 15 minutes away,

Check in time: 2 p.m.
Check out time: Noon

Anantara Angkor Resort
National Road no. 6, Khum Svay Dangkom, Siem Reap

*Hotel may collect a deposit by cash or credit card for incidental expenses upon arrival.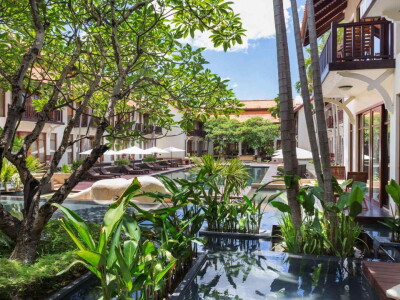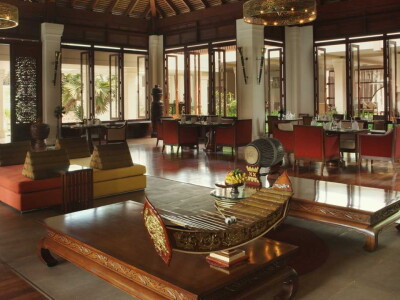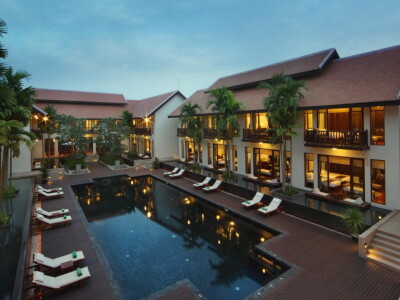 Room Types
Suite
Room Size: 46 sqm
Bedding: 1 King bed or 2 single beds
Max. Occupancy: 3 Adults or 2 Adults and 1 Child (under 12 years old)

Itinerary
Arrive at Siem Reap International Airport (REP)
Meet greeters at arrival lobby (International flight), transfer to Anantara Angkor Resort at 10 a.m., 1 p.m., 4 p.m. or 6 p.m.
9:00 a.m. - 6:00 p.m.: Welcome table at Anantara Angkor Resort (hotel lobby)
7:00 p.m.: Enjoy Welcome Dinner

6:30 a.m. - 8:00 a.m.: Breakfast at hotel
8:00 a.m. - 5:00 p.m.: Full day tour to Angkor Wat & Angkor Thom
Visit Angkor Wat
Enjoy lunch at local restaurant
Visit Angkor Thom
Visit Terrace of the Leper King, Terrace of Elephants and Temple of the Bayon
5:00 p.m.: Back to hotel
Dinner at your own expenses

Free Day with Farewell Dinner

6:30 a.m. - 10:00 a.m.: Breakfast at the hotel
Full day free at leisure
7:00 p.m.: Enjoy Farewell dinner at hotel

6:30 a.m. - 10:00 a.m.: Breakfast at hotel
Free at Leisure until your flight
Check-out by noon
Transfer to Siem Reap International Airport (REP) at 6 a.m., 9 a.m., Noon or 3 p.m.
Facts to Know
Siem Reap's Angkor Wat is the world's largest religious monument and is a UNESCO World Heritage Site.
Angkor Wat means "City of Temples" in Khmer.
The best time to visit Siem Reap is during the winter (November to February).
Things to note
Itinerary is for reference only, the time and sequence may be adjusted because of weather or other factors.
Travel visa is at your own responsibility.
Please be sure that the name, gender, and date of birth of the travelers are the same as the travel document and entered correctly. Once the reservation is confirmed, we will not accept last-minute or on-site name change and non-registered guests to join.
Traveller has chronic disease, is pregnant, has disability or special needed should pay close attention to the health condition and consider if suitable to participate in the trip. Our Company reserves the right to ask for a medical certificate or other documentation evidence of fitness to travel.
Remember to purchase appropriate travel insurance on your own; and recognize the scope of coverage, ensure that the insurance you purchase can cover all inclusive and self paid activities in the itinerary.
Chinese itinerary is translated from English version. English itinerary will be taken as the correct version if there is a difference.
Booking Policies
Booking Policies
Notice period before departure(Excluding the departure date and notification date)
66 days prior

65-51 days

50-36 days

35-16 days

15 days or less
10% charges
Cancellation & Penalty
(Per person per time)
USD $20
Name Change Fees
(Per person per time)
50% charges
Cancellation & Penalty
(Per person per time)
USD $50
Name Change Fees
(Per person per time)
Not Allowed
Cancellation & Penalty
(Per person per time)
USD $50
Name Change Fees
(Per person per time)
Not Allowed
Cancellation & Penalty
(Per person per time)
USD $100
Name Change Fees
(Per person per time)
Not Allowed
Cancellation & Penalty
(Per person per time)
Not Allowed
Name Change Fees
(Per person per time)
Nov 13, 2022 ~ Nov 16, 2022

4

3
Anantara Angkor Resort
Book By

Oct 9, 2022