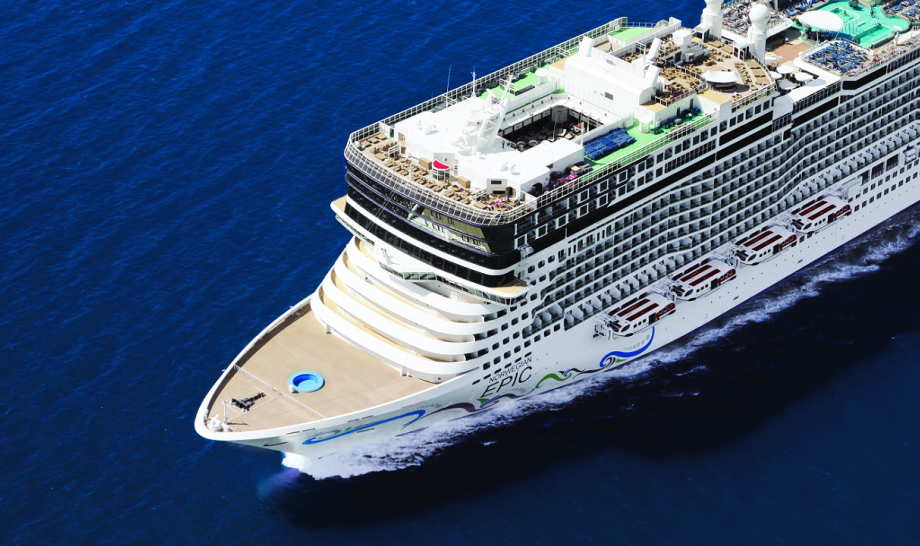 Bonus Chips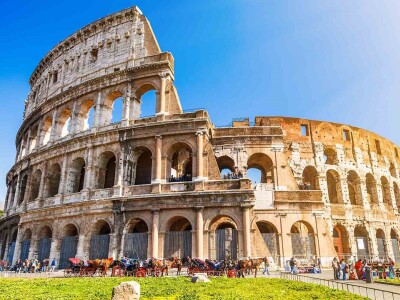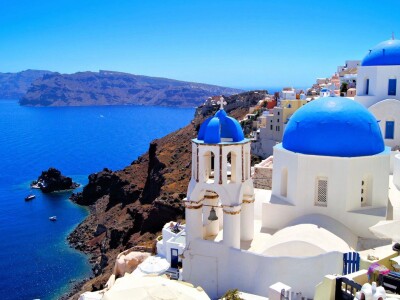 Mediterranean Cruise by Norwegian Epic

Oct 11-23, 2022
13 Days 12 Nights
Departure from Rome and arrival to Barcelona, this sailing could let you explore Greek Isles & Italy by the cruise ship - Norwegian Epic. You can also enjoy our tour in Rome before your dream holiday starts with Norwegian.

Know before you go. COVID-19 Travel Advisory
more

COVID-19 Travel Advisory
COVID-19 pandemic is impacting travel around the world.
Restrictions may be placed on travel to certain locations. These restrictions may limit or entirely prohibit your ability to travel and/or stay in hotels or other forms of accommodation. We encourage you to check before booking whether travel and staying in accommodation in the chosen location is possible, and purchase the travel insurance to get appropriate coverage.
Domestic travel restrictions
If travelling locally, check the COVID situation, health guidelines, travel requirements for each individual state/ area.
International travel restrictions
Ensure you meet the current travel regulations and advisories for your departure point, destination, and any transit points. This includes border declarations, vaccination requirements, testing and quarantine requirements.
It is the responsibility of the traveler to review and comply with all latest travel requirement for both departure from and/or entry into any selected destination/country. As the situation is rapidly changing, we highly encourage you to check officialK government sources often to stay as up-to-date as possible, before and during travel. Individual travel services providers may impose safety measures as well in accordance to authority's restrictions.

From all of us at POLYTRIPS
"Travel safe and get back on the road!"
About the trip
Your journey will start from Rome, Italy with full-day tour and follow by sailing on one of the most awarded ship, Norwegian Epic from Italy to Spain with stopover in Greece and France for 10 nights! Norwegian Epic Cruise will take you to some of the most historic and beautiful places in the entire world. You can visit the ancient ruins of Rome, the art & history of Tuscan region, the architectural wonders of Barcelona, the iconic -whitewashed buildings lining the coast in Santorini, the beautiful Corfu Island in Greece, along with other fascinating places.

Estimated Group Size
1 - 62

Family

Fitness Centre

Meals

Swimming Pool

Casino
What's Included
Price includes:
2 nights pre-cruise accommodation in Rome, Italy with breakfasts
Roundtrip Airport Transfer on arrival and departure day
Full day tour in Rome on Day 2
Welcome Dinner at Hotel in Rome on Day 2
Transfer from Hotel in Rome, Italy to Cruise Port on Day 3
10 nights cruise accommodation at Club Balcony Suite on Norwegian Epic from Oct 13 - 23
Complimentary daily dining on cruise (Breakfast, lunch and dinner at the appointed restaurants and buffet restaurant)
3 specialty dining meals per person (for up to 2 pax per cabin)
Unlimited Premium Beverage package* for 1st and 2nd guest only
One unlimited Wi-Fi access per cabin
Two Communication App** access per cabin
Shore Excursions in Santorini, Greece & Naples, Italy
US$50 SHORE EXCURSIONS credit (per cabin)
Private Party for Polyclub members (Theme: Masquerade)
Travel Gift
Host Service in Multi-languages
20% F&B Gratuities (US$217.80 per person)
Taxes and Port Fees (US$122.78 per person)

*The package includes spirits and cocktails along with a selection of soft drinks, juice, draft and bottled beer, and wine-by-the-glass. Any of these drinks with a menu price of $15 or less is included in the program. If the 2nd guest is under 21 years of age, Premium Beverage package does not apply, and soft drink package will be given as a substitution.

** Unlimited calls & messaging to another guest onboard using the App. Guests can place calls to friends and family members not cruising for $0.79 (US $) a minute. This is a flat rate for supported countries.
Note: Calls must be placed from within the Cruise Norwegian App. Messaging is available for guest-to-guest onboard only.

Price NOT includes:
Drinks in Rome, Italy
Luggage handling
Flight tickets
Antigen or PCR testing fees
Service Charges on board: US$18.00 per person per day for Club Balcony Suite
Closest Airport
FCO
Fiumicino Leonardo da Vinci International Airport
BCN
Barcelona International Airport
Transfer Service
Roundtrip airport transfers are included as follow:
Airport Pick up
Date: 11 Oct 2022
Schedule: 3 p.m. or 8:15 p.m.
From: Fiumicino Leonardo da Vinci International Airport (FCO)
To: Le Meridien Visconti Rome
Airport Drop off
Date: 23 Oct 2022
Schedule: After disembarkation
From: Port of Barcelona
To: Barcelona Internation Airport (BCN)
Please note:
Transfers are provided only for the airport(s) / train station, dates and times listed above.
To arrange your airport transfers, please login to
My Booking
page to submit your flight details.
Submission deadline on or before
10 Sep 2022
. All information must be submitted via online, submission through other channels is not accepted.
If you do not submit your information on or before deadline, the transfer services will not be arranged.
About Accommodation
Le Méridien Visconti Rome

Le Méridien Visconti is a perfect location in the heart of Rome for leisure, business, shopping and nightlife.

Check-in: 2 p.m.
Check-out: Noon

Le Méridien Visconti Rome
Via Federico Cesi 37, Rome, 00193 Italy

---

Norwegian Epic

Norwegian Epic awarded Best Cruise Ship Entertainment by Frommer's with two dazzling shows: Burn the Floor and Priscilla, Queen of the Desert. With variety of dining options, facilities and excellent accommodation, you can enjoy your cruise holiday while traveling to different countries.

Built: 2010
Last Refurbishment: 2020
Gross tonnage: 155,873 tons
Passenger Capacity: 4,100
Crew Capacity: 1,724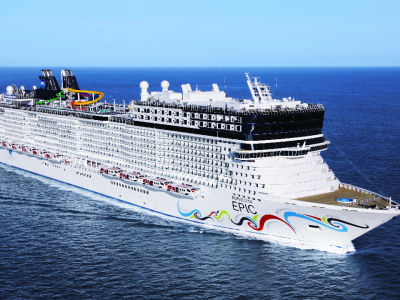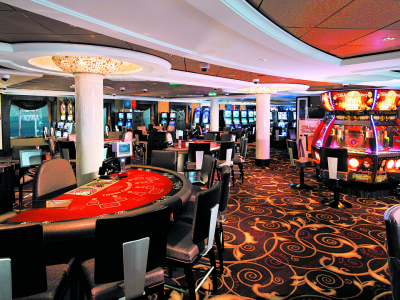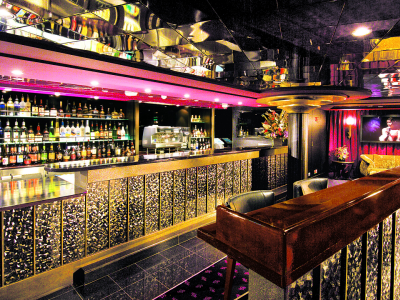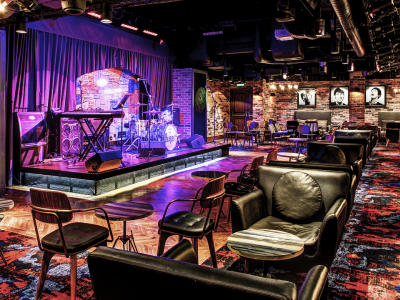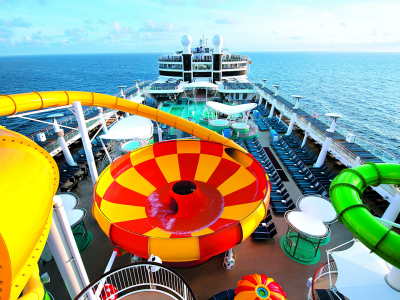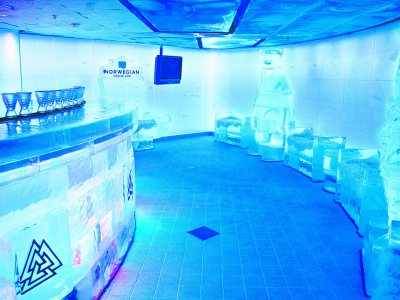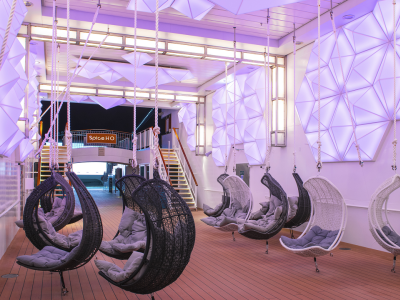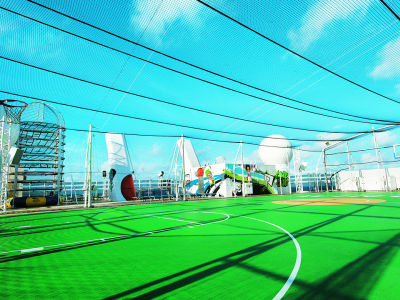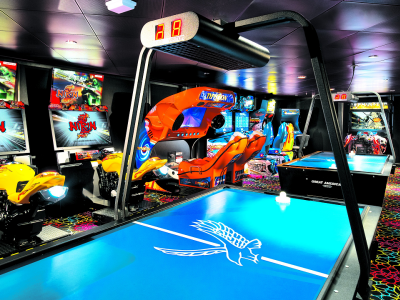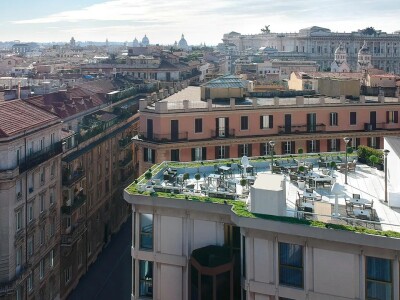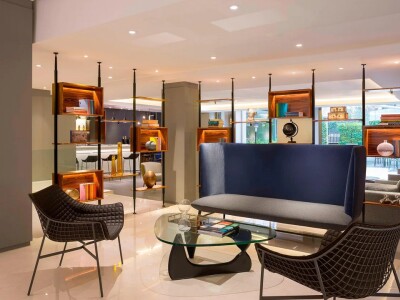 Room Types
Superior & Club Balcony Suite
Superior & Club Balcony Suite
Superior Room - Le Méridien Visconti Rome
Room size: 18 sqm
Bedding: 1 King or 2 Single Beds
---
Norwegian Epic - Club Balcony Suite
Room size: 22 sqm
Balcony Size: 5 sqm
Bedding: 2 lower beds that convert to a queen-size bed
Feature: Luxury bath, sliding glass doors and a private balcony
Location: Central on Deck 8 to 14
*For adding the 3rd person to existing booking, please contact customer service team to check the availability. The enquiry must be done within 5 days after the booking has been made. If adding 3rd person is unavailable, booking can be cancelled for free. Otherwise, cancellation fee will be applied according to policy.

Itinerary
Arrive at Rome, Italy by your flight
Transfer to Le Meridien Visconti Rome at 3 p.m. or 8:15 p.m.
Overnight at Le Meridien Visconti Rome

Enjoy Breakfast at hotel
Full day tour in Rome
Visit the renowned Colosseum and the Roman Forum with skip the line entrances
Visit the Trajan Forum and Campidoglio
Free time at Piazza Venezia, lunch on guest own expenses
Visit Piazza Navona
Visit the Pantheon and Trevi Fountain
Back to Hotel
Welcome dinner at hotel
Overnight at Le Meridien Visconti Rome

Boarding at Rome (Civitavecchia), Italy

Breakfast at hotel
10:00 a.m.: Check out and transfer to Cruise Port (about 2 hours drive)
5:00 p.m.: Cruise Departure

Sailing on sea
Enjoy the facilities on ship

Santorini, Greece (Tender Port)

1:00 - 10:00 p.m.: Dock at Santorini, Greece with shore excursion - Highlighted Tours in Santorini (about 5 hours)
Visiting: Firostefani, Oia, Profitis Ilias, Black Beach and Akrotiri Archaeological Site
Lunch on guest own expenses

Mykonos, Greece (Tender Port)

7:00 a.m. - 6:00 p.m.: Dock at Mykonos, Greece

7:00 a.m.- 3:00 p.m.: Dock at Athens (Piraeus), Greece

12:00 p.m. - 7:30 p.m.: Dock at Corfu, Greece

10:00 a.m. - 7:00 p.m.: Dock at Messina (Sicily), Italy

6:30 a.m. - 4:30 p.m.: Dock at Naples, Italy with shore excursion - Full day tour to Naples
Visiting: The ruins of Pompelo and Naples' historic center
Lunch included

Florence/Pisa (Livorno), Italy

9:00 a.m. - 8:30 p.m.: Dock at Florence/Pisa (Livorno), Italy

6:00 a.m. - 2:00 p.m.: Doct at Cannes, France
Private Cocktail Party (Theme: Masquarade)

*Please bring along your glamorous party dress with mask to enjoy the party

5:00 a.m.: Disembark at Barcelona, Spain
Tranfer to Barcelona International Airport
Facts to Know
[Value for Money] Cruise passengers are treated to an incredible variety of port destinations throughout the Mediterranean region. Besides, the fare includes almost everything needed for a fantastic trip: accommodation, food and entertainment.
[Stress-Free Travel] You just need to book your cruise and wait for your departure date. You don't have to waste time searching for hotels in your price range or thinking of how to coordinate between cities.
[Countless World-Class Attractions] With everything from Roman and Greek remains to historical museums, a cruise around the Mediterranean is set to give you unforgettable experiences and the origins of Western civilization.
[Photo Heaven] Whether you are cruising past a sizzling Spanish costa or sailing past Greek islands dotted with ancient ruins, Mediterranean cruises offer no end of photo opportunities.
Things to note
[Vaccination Requirement] - All guests age twelve and over must be fully vaccinated at least 2 weeks prior to departure in order to board. Guests will need to be fully up to date with their vaccine status. ("up to date" means the guest has received all recommended COVID-19 vaccines, including any booster dose(s) when eligible, in accordance with each of the countries they plan to visit on their respective itinerary.)
[Covid-19 Test Requirement] - At the time of check-in, all guests will be required to provide proof of a negative COVID-19 antigen or NAAT test (i.e. PCR) result administered by a verified third party or via medically supervised home test within two days prior to embarkation date for cruises originating in the U.S. or Canadian port and within three days prior for voyages departing from a non-U.S. port.
[3rd Person Booking] - For adding the 3rd person to existing booking, please contact customer service team to check the availability. The enquiry must be done within 5 days after the booking has been made. If adding 3rd person is unavailable, booking can be cancelled for free. Otherwise, cancellation fee will be applied according to policy.
[Age Requirement] - The minimum age to attend this cruise is 1 year old.
[Baby Sitting Services for Child] - The cruise line does not provide babysitting but instead offers Group Sitting Services for children ages 3-12 years old every night from 10:30pm - 1:30am (Late Night Fun Zone) and on port days while the ship is docked.
Bring your glamorous party dress with mask to enjoy your party.
Due to security reasons, all guests must be on board 2 hours before sailing on Day 1 of cruise.
Disembarkation usually begins 2 hours after docking on final day of cruise.
Travel visas are at your own responsibility.
Remember to purchase appropriate travel insurance on your own; and recognize the scope of coverage, ensure that the insurance you purchase can cover all-inclusive and self-paid activities in the itinerary.
Due to evolving safety concerns or weather conditions, the cruise company reserves the right to modify the voyages and shore excursion arrangement.
Refer to Norwegian Cruise Line official website for the latest updates if needed.
Booking Policies
Booking Policies
Notice period before departure(Excluding the departure date and notification date)
103 days prior

102-62 days

61 days or less
10% charges
Cancellation & Penalty
(Per person per time)
USD $0
Name Change Fees
(Per person per time)
Not Allowed
Cancellation & Penalty
(Per person per time)
USD $0
Name Change Fees
(Per person per time)
Not Allowed
Cancellation & Penalty
(Per person per time)
Not Allowed
Name Change Fees
(Per person per time)
Oct 11, 2022 ~ Oct 23, 2022

13

12
Norwegian Epic
Book By

Jun 30, 2022