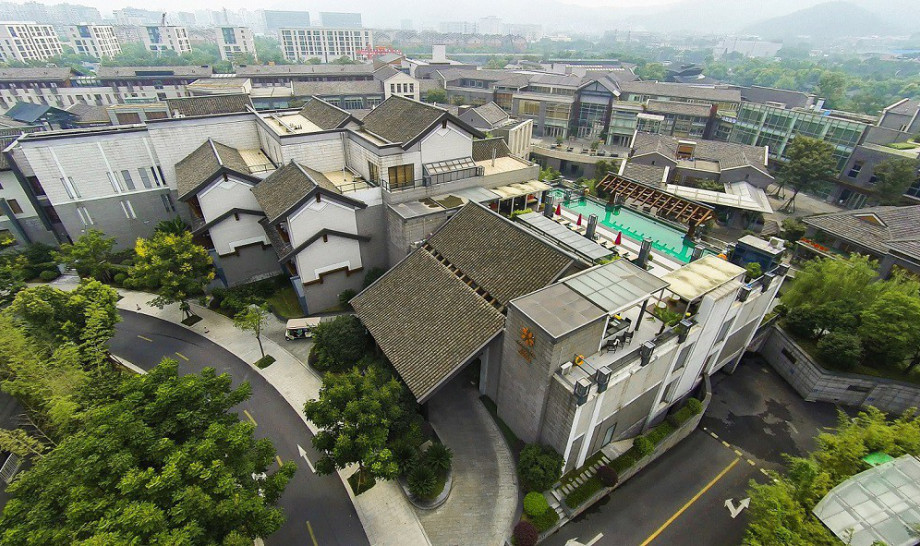 Take a Short Break at Xixi Wetland - Angsana Hangzhou

Sep 04-06, 2022
3 Days 2 Nights
2-night getaway at an integrated resort set within the incredible Xixi National Wetland Park.

Know before you go. COVID-19 Travel Advisory
more

COVID-19 Travel Advisory
COVID-19 pandemic is impacting travel around the world.
Restrictions may be placed on travel to certain locations. These restrictions may limit or entirely prohibit your ability to travel and/or stay in hotels or other forms of accommodation. We encourage you to check before booking whether travel and staying in accommodation in the chosen location is possible, and purchase the travel insurance to get appropriate coverage.
Domestic travel restrictions
If travelling locally, check the COVID situation, health guidelines, travel requirements for each individual state/ area.
International travel restrictions
Ensure you meet the current travel regulations and advisories for your departure point, destination, and any transit points. This includes border declarations, vaccination requirements, testing and quarantine requirements.
It is the responsibility of the traveler to review and comply with all latest travel requirement for both departure from and/or entry into any selected destination/country. As the situation is rapidly changing, we highly encourage you to check officialK government sources often to stay as up-to-date as possible, before and during travel. Individual travel services providers may impose safety measures as well in accordance to authority's restrictions.

From all of us at POLYTRIPS
"Travel safe and get back on the road!"
About the trip
Spend your holiday in Angsana Hangzhou. Get a chance to visit Xixi National Wetland Park.

Estimated Group Size
1 - 20

Accommodation

Free Parking

Meals

Free Wifi

Swimming Pool
What's Included
Hotel: Angsana Hangzhou
2 nights accommodation with daily breakfast
Complimentary Welcome Drink
Admission tickets for Xixi National Wetland Park (2 tickets per room for adults only; child tickets may be purchased on-site)
One RMB 200 SPA voucher per room per stay to use toward a 60-minute (or longer) treatment at Banyan Tree Hangzhou SPA
One RMB 150 Food & Beverage voucher per room per stay to use at The Pavilion Restaurant with minimum RMB 400 spending
Complimentary late check out till 2 p.m.
Complimentary use of outdoor swimming pool (from June - September only)
Complimentary WiFi connection in Hotel
Closest Airport
HGH
Hangzhou Xiaoshan International Airport
HGH
Hangzhou Xiaoshan International Airport
About Accommodation
Angsana Hangzhou located within the Westbrook Resort in the Xixi National Wetland Park. Explore the beautiful gardens and waterways in the resort, get to know the beauty of traditonal Chinese water town.

Check-in time: 3 p.m.
Check-out time: Noon

Angsana Hangzhou Resort
8 Westbrook Resort, Zijingang Road Hangzhou, Zhejiang, People's Republic of China

*Hotel may collect a deposit by cash or credit card for incidental expenses upon arrival.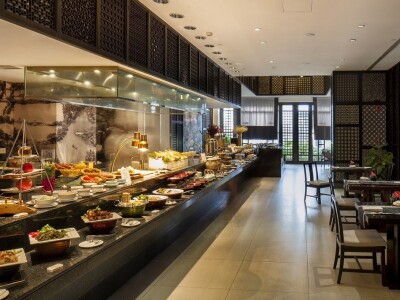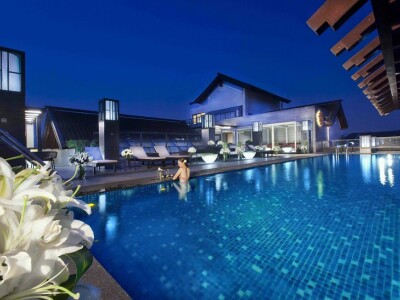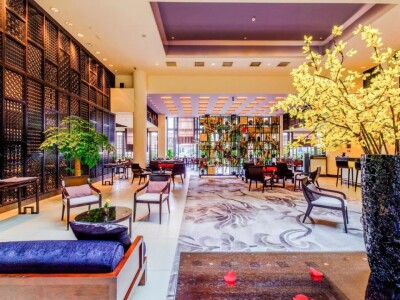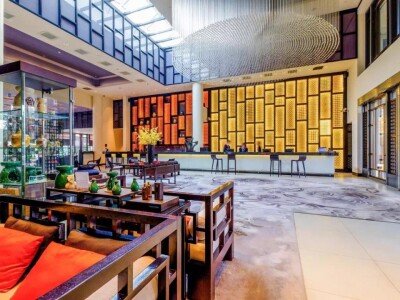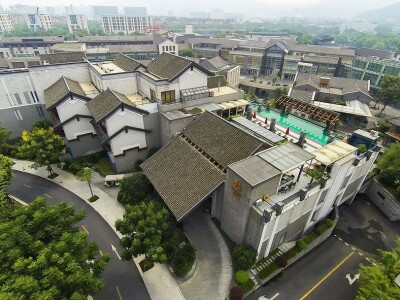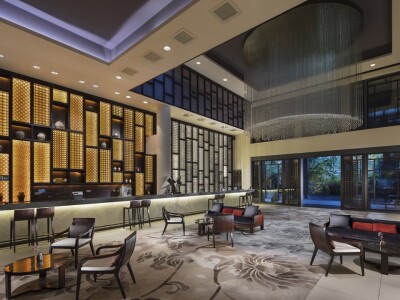 Room Types
Xixi Art Room
Room size: 35 sqm
Bedding: 1 King Bed or 2 Single Beds
Max. Occupancy: 2 Adults and 1 Child
Extra bed is not available
With Wetland View

Facts to Know
Hangzhou is famous for its tea and silk.
The best seasons to visit are Spring (March - May) and Autumn (September to November).
Take different means (e.g. sculling boat, electric bike) to explore the Xixi National Wetland Park.
Things to note
Unused benefits are non-transferable, non-refundable, and cannot be used for future visits and cannot be used in conjunction with other discounts or promotions.
Travel visa is at your own responsibility.
Remember to purchase appropriate travel insurance on your own; and recognize the scope of coverage, ensure that the insurance you purchase can cover all inclusive and self-paid activities in the itinerary.
Depends on the announcement by hotel, some hotel facilities may need to be temporarily closed or only provide limited services due to the impact of the epidemic.
Chinese itinerary is translated from English version. English itinerary will be taken as the correct version If there is a difference.
Booking Policies
Booking Policies
Notice period before departure(Excluding the departure date and notification date)
66 days prior

65-51 days

50-36 days

35-16 days

15 days or less
10% charges
Cancellation & Penalty
(Per person per time)
USD $20
Name Change Fees
(Per person per time)
50% charges
Cancellation & Penalty
(Per person per time)
USD $20
Name Change Fees
(Per person per time)
50% charges
Cancellation & Penalty
(Per person per time)
USD $30
Name Change Fees
(Per person per time)
Not Allowed
Cancellation & Penalty
(Per person per time)
USD $50
Name Change Fees
(Per person per time)
Not Allowed
Cancellation & Penalty
(Per person per time)
Not Allowed
Name Change Fees
(Per person per time)
Sep 4, 2022 ~ Sep 6, 2022

3

2
Angsana Hangzhou
Book By

Jul 30, 2022