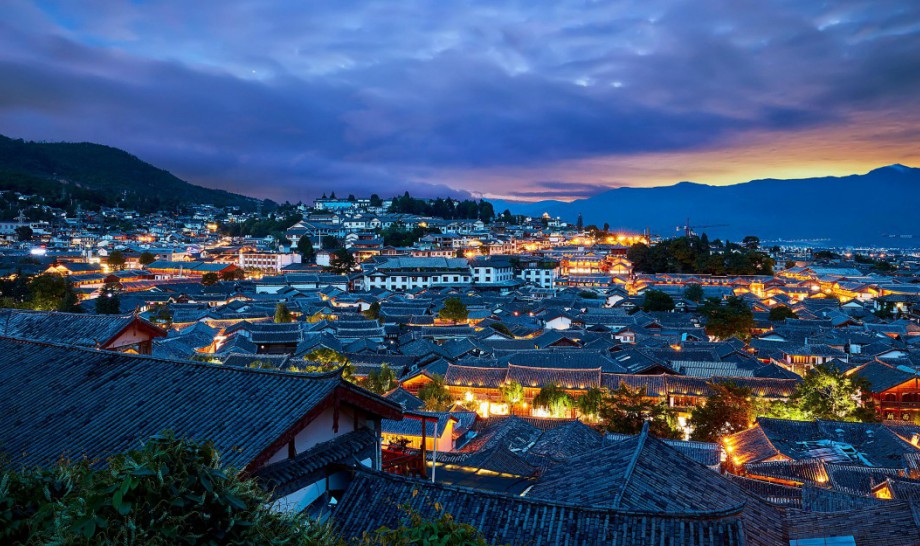 Discover Ancient Town with over 800 Years' History

Aug 24-26, 2022
3 Days 2 Nights
Making the traditional modern, the luxurious InterContinental Lijiang Ancient Town Resort presents beautiful Nakhi courtyard architecture, surrounded by lush greenery. It's overlooking the Jade Dragon Snow Mountain.

Know before you go. COVID-19 Travel Advisory
more

COVID-19 Travel Advisory
COVID-19 pandemic is impacting travel around the world.
Restrictions may be placed on travel to certain locations. These restrictions may limit or entirely prohibit your ability to travel and/or stay in hotels or other forms of accommodation. We encourage you to check before booking whether travel and staying in accommodation in the chosen location is possible, and purchase the travel insurance to get appropriate coverage.
Domestic travel restrictions
If travelling locally, check the COVID situation, health guidelines, travel requirements for each individual state/ area.
International travel restrictions
Ensure you meet the current travel regulations and advisories for your departure point, destination, and any transit points. This includes border declarations, vaccination requirements, testing and quarantine requirements.
It is the responsibility of the traveler to review and comply with all latest travel requirement for both departure from and/or entry into any selected destination/country. As the situation is rapidly changing, we highly encourage you to check officialK government sources often to stay as up-to-date as possible, before and during travel. Individual travel services providers may impose safety measures as well in accordance to authority's restrictions.

From all of us at POLYTRIPS
"Travel safe and get back on the road!"
About the trip
Built in the late Song Dynasty and the early Yuan Dynasty (at the end of the 13th century), Lijiang Old Town, also known as Dayan Town, has a history of more than eight hundred years. It is one of the most famous towns along the Ancient Tea horse Road. It was inscribed into the World Cultural Heritage List on December 4th, 1997. With the beautiful scenery of a typical water town in the south of the Yangtze River, unique layout and architectural style, Lijiang Old Town is honored as "Suzhou on the highland".

Estimated Group Size
1 - 40

Air Conditioning

Fitness Centre

Accommodation

Meals

Free Wifi
What's Included
Hotel: InterContinental Lijiang Ancient Town Resort
2 nights accommodations with daily breakfast
Complimentary Welcome Drink
One time Afternoon Tea
CNY100 cash voucher for every CNY500 spending on Food & Beverage per room
Complimentary WiFi connection in hotel
Closest Airport
LJG
Lijiang Sanyi International Airport
LJG
Lijiang Sanyi International Airport
About Accommodation
InterContinental Lijiang Ancient Town Resort located within the hub of Lijiang Ancient Town. It is the international five-star conference and resort which combines modern luxury, traditional Naxi architectural, and the local representative landscape. InterContinental Lijiang Ancient Town Resort is only a 10-minute walk from Sifang Street and 3 km from Black Dragon Pool. It is a 30-minute drive from Lijiang Sanyi International Airport.

Check-in time: 2:00 p.m.
Check-out time: 12:00 noon

InterContinental Lijiang Ancient Town Resort
No.276 Xianghe Road, Lijiang, 674100, Yunnan, China

*Hotel may collect a deposit by cash or credit card for incidental expenses upon arrival.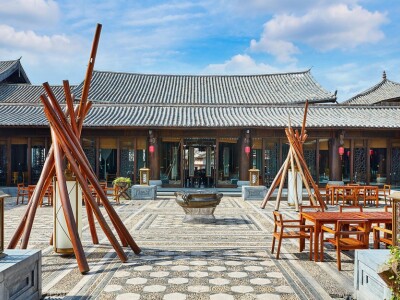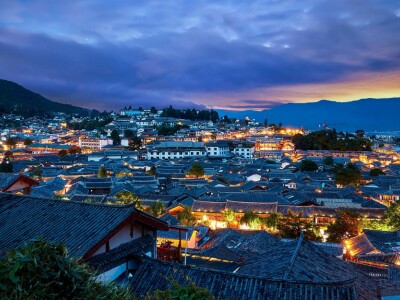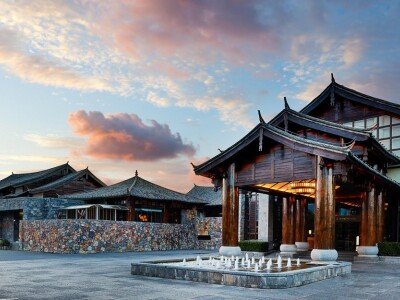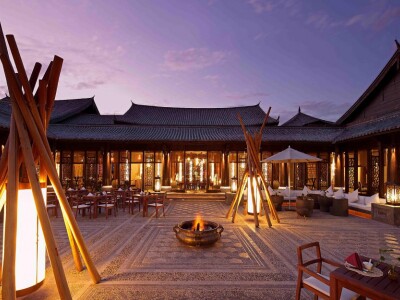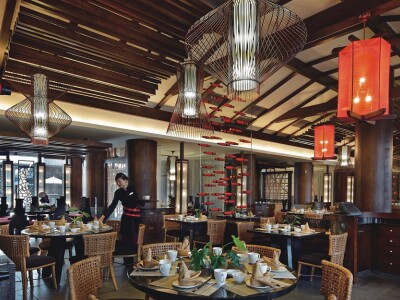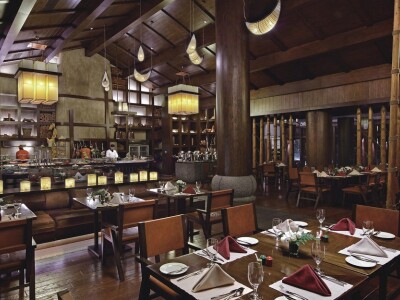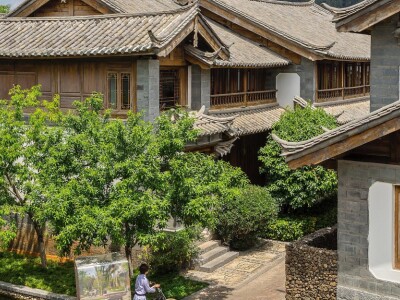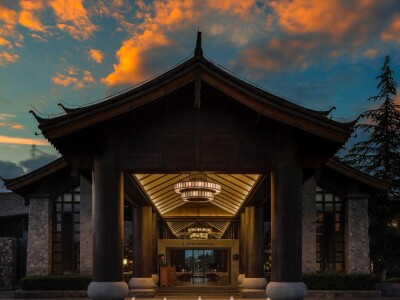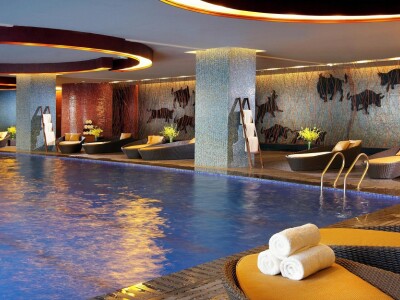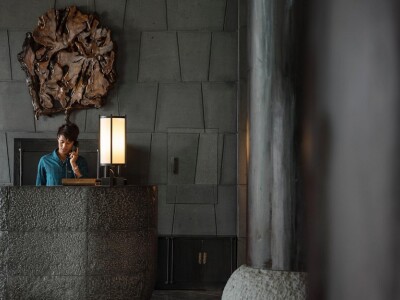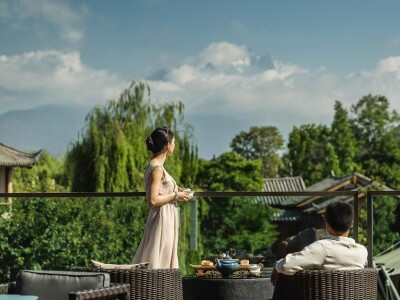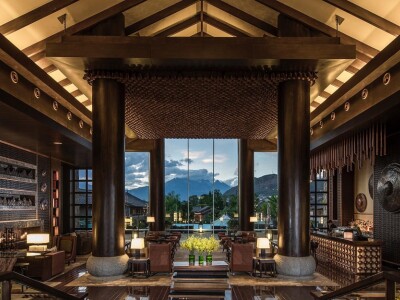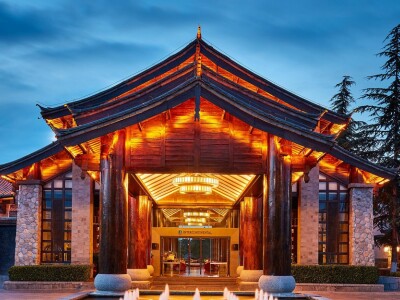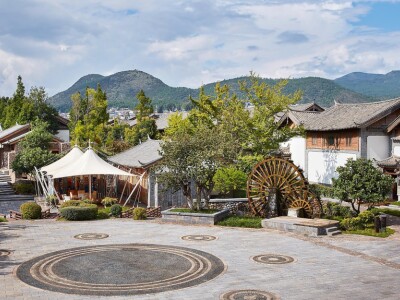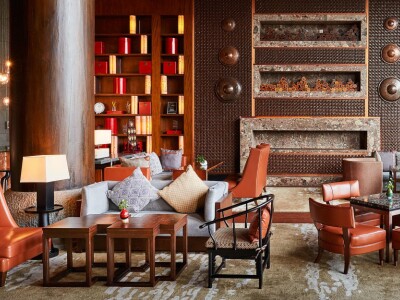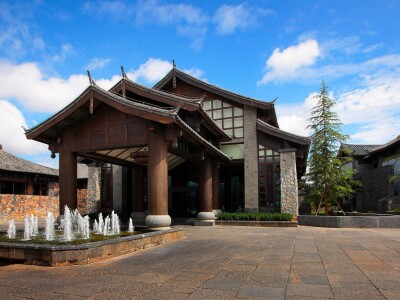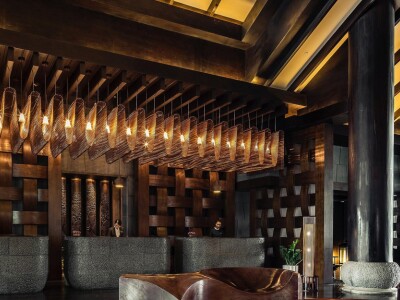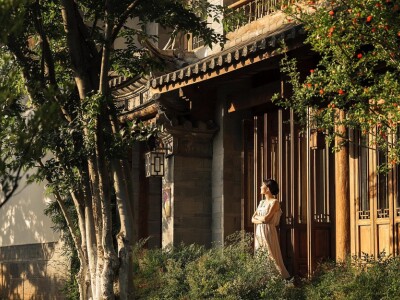 Room Types
Classic Room
Room size: 45 m²
Bedding: 1 King bed or 2 Single bed
Maximum Occupany: 3 Adults or 2 Adults and 1 Child (below 12 years old)

Facts to Know
Lijiang, an attractive tourist destination in Yunnan Province.
This is the main region inhabited by the Naxi People, one of China's 55 minority ethnic groups.
The Old Town District has the well preserved Lijiang Old Town, listed a World Cultural Heritages site by UNESCO in 1997.
Things to note
Unused benefits are non-transferable, non-refundable, and cannot be used for future visits and cannot be used in conjunction with other discounts or promotions.
Travel visa is at your own responsibility.
Remember to purchase appropriate travel insurance on your own; and recognize the scope of coverage, ensure that the insurance you purchase can cover all inclusive and self-paid activities in the itinerary.
Due to the current travel restrictions in China, regional authorities require all travelers to provide and present valid identification documents for real-name registration.
Chinese itinerary is translated from English version. English itinerary will be taken as the correct version If there is a difference.
Booking Policies
Booking Policies
Notice period before departure(Excluding the departure date and notification date)
66 days prior

65-51 days

50-36 days

35-16 days

15 days or less
10% charges
Cancellation & Penalty
(Per person per time)
USD $20
Name Change Fees
(Per person per time)
50% charges
Cancellation & Penalty
(Per person per time)
USD $20
Name Change Fees
(Per person per time)
50% charges
Cancellation & Penalty
(Per person per time)
USD $30
Name Change Fees
(Per person per time)
Not Allowed
Cancellation & Penalty
(Per person per time)
USD $50
Name Change Fees
(Per person per time)
Not Allowed
Cancellation & Penalty
(Per person per time)
Not Allowed
Name Change Fees
(Per person per time)
Aug 24, 2022 ~ Aug 26, 2022

3

2
InterContinental Lijiang Ancient Town Resort
Book By

Jul 29, 2022