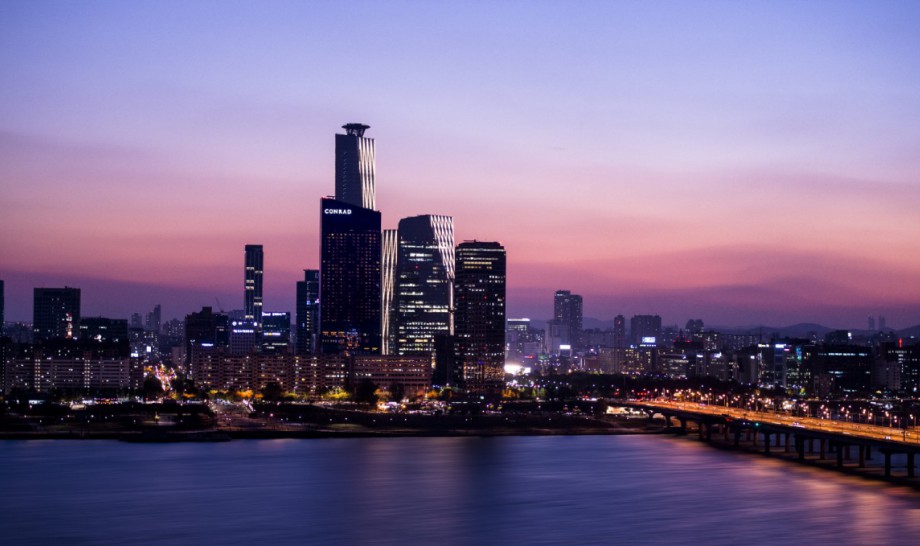 Experience a luxury lifestyle at Conrad Seoul

Aug 21-23, 2022
3 Days 2 Nights
Stay in an upscale hotel and explore Yeouido (a.k.a the "Manhattan of Seoul") in your own pace.

Know before you go. COVID-19 Travel Advisory
more

COVID-19 Travel Advisory
COVID-19 pandemic is impacting travel around the world.
Restrictions may be placed on travel to certain locations. These restrictions may limit or entirely prohibit your ability to travel and/or stay in hotels or other forms of accommodation. We encourage you to check before booking whether travel and staying in accommodation in the chosen location is possible, and purchase the travel insurance to get appropriate coverage.
Domestic travel restrictions
If travelling locally, check the COVID situation, health guidelines, travel requirements for each individual state/ area.
International travel restrictions
Ensure you meet the current travel regulations and advisories for your departure point, destination, and any transit points. This includes border declarations, vaccination requirements, testing and quarantine requirements.
It is the responsibility of the traveler to review and comply with all latest travel requirement for both departure from and/or entry into any selected destination/country. As the situation is rapidly changing, we highly encourage you to check officialK government sources often to stay as up-to-date as possible, before and during travel. Individual travel services providers may impose safety measures as well in accordance to authority's restrictions.

From all of us at POLYTRIPS
"Travel safe and get back on the road!"
About the trip
Enjoy your stay at Conrad Seoul. Complimentary afternoon tea on hotel's 37th floor with 180 degree city and river view is included.

Estimated Group Size
1 - 20

Air Conditioning

Fitness Centre

Accommodation

Free Parking

Meals

Free Wifi

Swimming Pool
What's Included
Hotel: Conrad Seoul
2 nights accommodation at Deluxe Room
Daily buffet breakfast
Welcome Drink at 10G upon arrival (for adults only)
Complimentary Afternoon Tea in 37 Grill & Bar on Day 2 (advanced booking is required)
Complimentary late check out until 2 p.m. (on Tuesday only)
Complimentary use of new fitness center and indoor swimming pool
Standard in-room and lobby WiFi
Closest Airport
ICN
Incheon International Airport
ICN
Incheon International Airport
About Accommodation
Conrad Seoul is located at the heart of Yeouido Business District. Yeouido Hangang Park on the banks of Han River is just 10 minutes away. The hotel is connected to IFC Mall and within four blocks of Yeouido subway station, linking to central Seoul. And with a 24-hour fitness center, indoor pool, and spa services in house, you can be charged up with variety of activities.

Check-in: 4 p.m.
Check-out: 11 a.m.

Conrad Seoul
10 Gukjegeumyung-ro Teouido Yeongdeungpo-gu
Seoul, 07326, South Korea

*Hotel may collect a deposit by cash or credit card for incidental expenses upon arrival.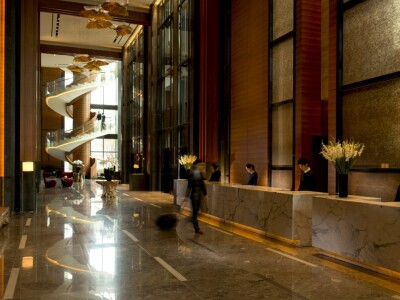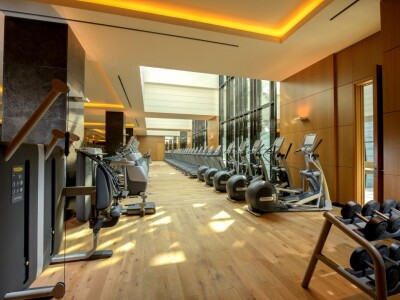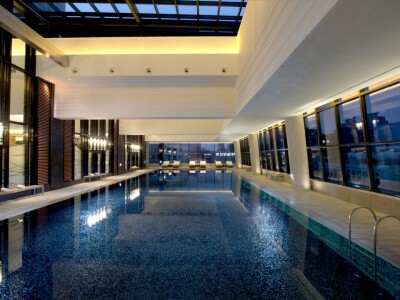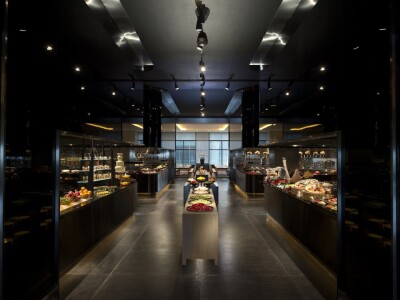 Room Types
Deluxe Room
Room Size: 48 sqm
Bedding: 1 King Bed or 2 queen beds
View: City or River View
Maximum Occupancy: 3 Adults and 1 Child or 2 Adults and 2 Children

Facts to Know
Weather in Seoul varies around the year

Spring (Mar-May): The best time for cool temperatures and seeing cherry blossoms
Summer (Jun-Aug): Hot and humid
Autumn (Sep-Nov): Cool temperatures of 10-20 degrees
Winter (Dec-Mar): Temperature can go down to -3 degrees

Get a T-money card for your easy transfer in Seoul
Korean cuisine is also famous for its banchan or side dishes
Booking Policies
Booking Policies
Notice period before departure(Excluding the departure date and notification date)
66 days prior

65-51 days

50-36 days

35-16 days

15 days or less
10% charges
Cancellation & Penalty
(Per person per time)
USD $20
Name Change Fees
(Per person per time)
50% charges
Cancellation & Penalty
(Per person per time)
USD $20
Name Change Fees
(Per person per time)
50% charges
Cancellation & Penalty
(Per person per time)
USD $30
Name Change Fees
(Per person per time)
Not Allowed
Cancellation & Penalty
(Per person per time)
USD $50
Name Change Fees
(Per person per time)
Not Allowed
Cancellation & Penalty
(Per person per time)
Not Allowed
Name Change Fees
(Per person per time)
Aug 21, 2022 ~ Aug 23, 2022

3

2
Conrad Seoul
Book By

Jul 17, 2022