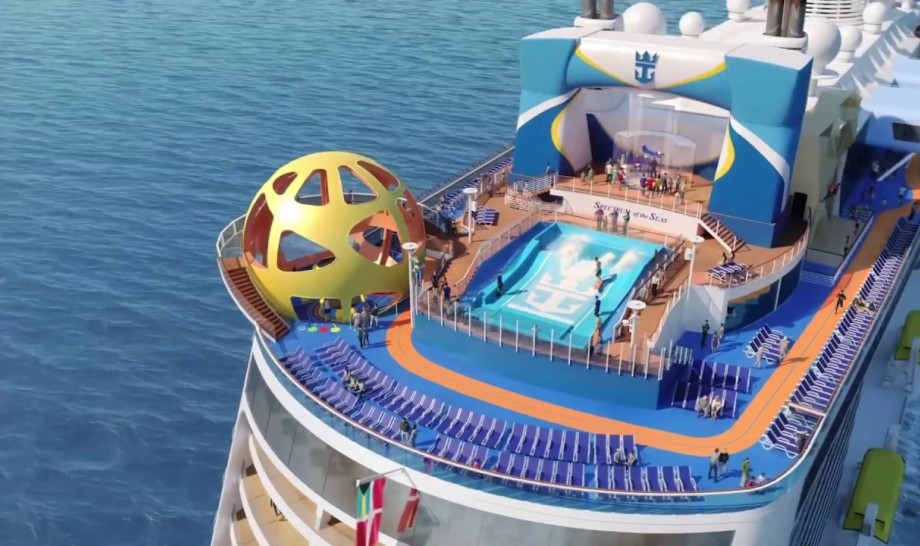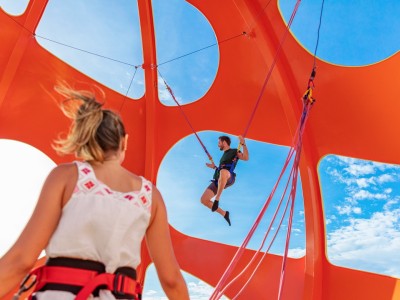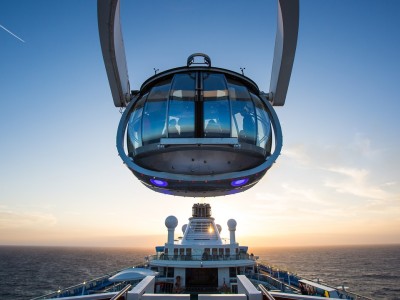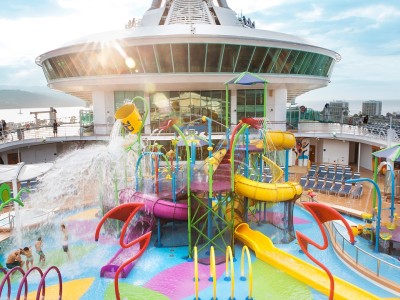 Royal Caribbean Spectrum of the Seas - Singapore, Malaysia & Thailand with Tours

May 03-08, 2023
6 Days 5 Nights
Wishing to visit Singapore, Malaysia and Thailand in a unique way? Begin your trip with a pre-stay in Singapore and then enjoy a splendid 4-night stay at Spectrum of the Seas with a private balcony and luxurious ocean view, together with numerous facilities and entertainment!

Know before you go. COVID-19 Travel Advisory
more

COVID-19 Travel Advisory
COVID-19 pandemic is impacting travel around the world.
Restrictions may be placed on travel to certain locations. These restrictions may limit or entirely prohibit your ability to travel and/or stay in hotels or other forms of accommodation. We encourage you to check before booking whether travel and staying in accommodation in the chosen location is possible, and purchase the travel insurance to get appropriate coverage.
Domestic travel restrictions
If travelling locally, check the COVID situation, health guidelines, travel requirements for each individual state/ area.
International travel restrictions
Ensure you meet the current travel regulations and advisories for your departure point, destination, and any transit points. This includes border declarations, vaccination requirements, testing and quarantine requirements.
It is the responsibility of the traveler to review and comply with all latest travel requirement for both departure from and/or entry into any selected destination/country. As the situation is rapidly changing, we highly encourage you to check officialK government sources often to stay as up-to-date as possible, before and during travel. Individual travel services providers may impose safety measures as well in accordance to authority's restrictions.

From all of us at POLYTRIPS
"Travel safe and get back on the road!"
About the trip
With a pre-cruise hotel stay in Singapore, no need to rush and be prepared to your once-in-a-life-time cruise experience!

Enjoy a 4-night cruising on the sea. With various facilities and restaurant, a relaxing cruisecation is waiting for you!

Your journey starts from Singapore and will dock at Penang of Malaysia and Phuket of Thailand respectively.

A whole free day will also be given to you which allows you to have sufficient time exploring the largest cruise ship in Asia.

Ends your journey with a half day tour in Singapore.

Estimated Group Size
1 - 50

Free Day

Family

Age Restriction

Fitness Centre

Accommodation

Host Included

Meals

SPA

Swimming Pool

Airport Transfer

Casino
What's Included
1 night pre-cruise hotel with breakfast in Singapore (Carlton Hotel Singapore)
4 nights accommodation of Ocean View Balcony Room on Spectrum of the Seas
Daily meals on Spectrum of the Seas (Restricted to free restaurants only)
Activities and performance on the cruise
Half day tour in Phuket, Thailand
Full day tour in Singapore
All transportation between destinations and to/from included activities
One-way transfer from Hotel to Cruise Port
Roudtrip airport transfer
Complimentary 24 hour WIFI connection in Hotel
Host Support in Multi-languages: English, Mandarin or Korean #
Travel Gift
Taxes & Port charges (US$57.81 per person)
*Please note that Gratuities of US$16 per person/ night (subject to change) is not included and will be charged to shipboard account automatically.
Closest Airport
SIN
Singapore Changi Airport
SIN
Singapore Changi Airport
Transfer Service
Round-trip airport transfers are included as follow:

Airport Pick-up
Date: 3 May 2023
From: Singapore Changi Airport (SIN)
To: Carlton Hotel Singapore

Airport Drop off
Date: 8 May 2023
Schedule: 1 p.m.
From: Gardens by The Bay
To: Singapore Changi Airport (SIN)

Please note: Transfers are provided only for the airport(s) / train station, dates and times listed above.


About Accommodation
Strategically located at the heart of Singapore, Carlton Hotel is just minutes away from Singapore's busiest financial and convention centres and the arts, culture and shopping haven such as Raffles Place, Suntec City International Exhibition & Convention Centre, Marina Bay Sands, Esplanade – Theatres on the Bay, Singapore National Museum and major shopping belts in the Marina area as well as at the fringe of Orchard Road.

Check-in time: 3 p.m.
Check-out time: noon

Carlton Hotel Singapore
76 Bras Basah Rd, Singapore 189558

*Hotel may collect a deposit by cash or credit card for incidental expenses upon arrival.
---

Spectrum of the Seas - Asia's newest and largest cruise ship. Experience extraordinary accommodations, enjoy world-class international dining, play with the new generation of high-tech entertainment facilities, enjoy the first-class passenger courtesy. Stay at Spectrum of the Seas and enjoy an unparalleled sea holiday.

First in service: April 2019
Gross tonnage: 169,379 tons
Total number of floors: 16 floors
Number of guest cabins: 2,137
Maximum passengers: 5,622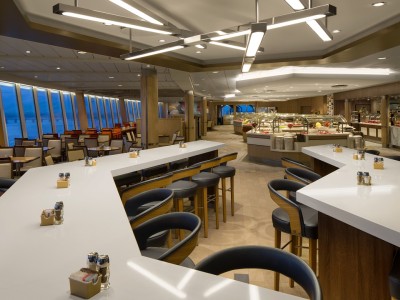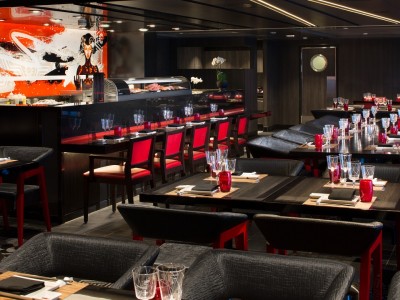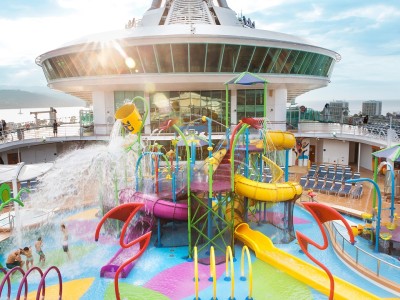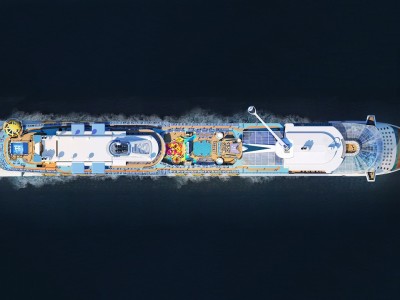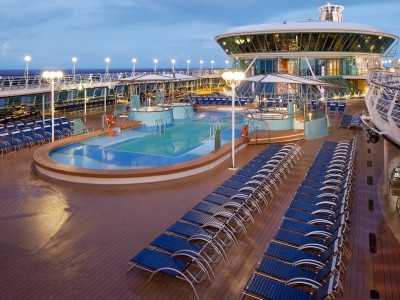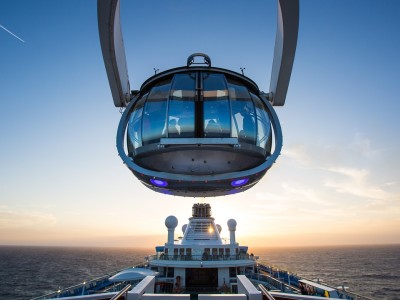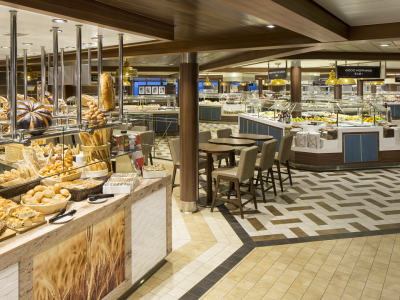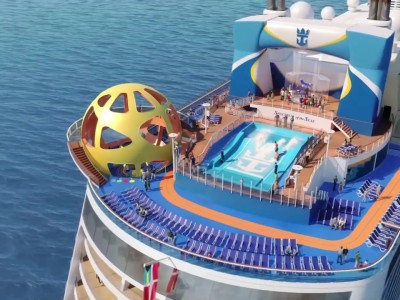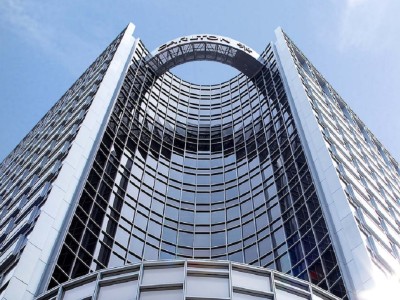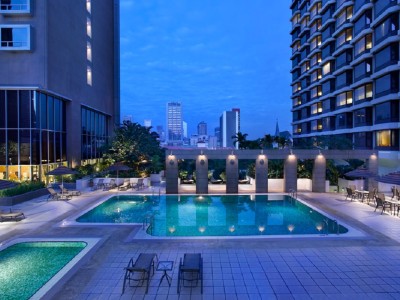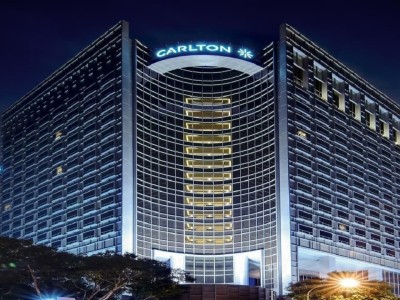 Room Types
Deluxe Room & Ocean View Balcony
Deluxe Room & Ocean View Balcony
Premium Room
Room Size: 30 sqm
Bedding: 1 King bed or 2 single beds
Max. Occupancy: 3 Adults or 2 Adults and 2 Children (under 12 years old)
*Extra bed is compulsory for 2 Adults and 2 children, and one child must be below 3 years old, please contact Customer Service for booking. ​
---
Luxury cabins with private balcony - Spectrum of the Seas
Cabin size: 198 square feet | Balcony: 55 square feet​
Two single beds (can be combined into a royal king-size bed)
One single or double sofa bed in stateroom with up to 3 guests

Itinerary
Arrive at Singapore Changi Airport (SIN)
Meet the airport representative and transfer to Carlton Hotel Singapore
Check-in Carlton Hotel Singapore
Rest of day free at leisure
Overnight at Carlton Hotel Singapore

6:30 a.m. - 10:00 a.m.: Breakfast at hotel
Free at leisure
11:00 a.m.: Transfer to Singapore Cruise Centre
4:30 p.m.: Departure

2:30 p.m. - 10:00 p.m.: Dock at Penang, Malaysia
Explore the city on your own

9:00 a.m. - 7:00 p.m.: Dock at Phuket, Thailand
9:00 a.m. - 12:45 p.m.: Phuket Half Day Tour

Transfer from cruise port to Wat Chalong
Visit to Wat Chalong and Promthep Cape
Free at leisure at Patong Beach
Lunch on own expense

3:00 p.m.: Return back to cruise port for reboarding

Day at sea
Enjoy cruise activities

6:30 a.m.: Disembark at Singapore
9:30 a.m. - 5:00 p.m.: Singapore Full Day Tour
Transfer from Singapore Cruise Centre to Merlion Park
Visit Merlion Park
Transfer to MBS and visit
Transfer to Lao Pa Sat
Lunch on guest's own expense
Transfer and visit Gardens by The Bay
Transfer to Singapore Changi Airport (SIN) at 5 p.m.
Facts to Know
"Spectrum of the Seas" is Asia's largest ship and the fifth-largest in the Royal Caribbean cruise line.
Cruise Ship offers the perfect combination of high-tech experiences, providing adventure-loving guests a wealth of onboard adventures: 19 dining options , Multiple Bars and Lounges, The Sky Pad® , Ripcord by iFly skydiving simulator, North Star observation capsule , Flowrider surf simulator, Rock Climbing Wall , Seaplex activities center with Bumper cars, roller skating and more, Star Moment karaoke , swimming pool , etc.
Things to note
All
vaccination and pre-cruise testing requirements
are subject to change according to the latest disease prevention measures by Singapore Government. For the updated detailed information, we'd highly recommend passengers refer to
the cruise company website
.
POLYCLUB reserves the right to collect fuel surcharge, applicable taxes or supplement charges which imposed by the cruise company, even if full payment has been made to the reservation. Fare difference is governed by official notification from cruise company. These amounts will be determined upon the confirmation of booking and will be added to the final fare.
If a material alteration to a package tour after its commencement for reasons beyond control, POLYCLUB may impose any additional charge to his clients as a result of an increase in operation costs. ("Reasons beyond control" mean hostilities, political unrest, terror attacks, natural disasters, pestilences, bad weather, technical problems to transport, changes to the frequency/timetable of any means of conveyance by its operator without advance notice, strikes, industrial action, travel advisories (warnings) issued by governments of the destinations/the World Health Organisation, outbound travel alerts issued by Singapore Government, and any other situations of which the industry has no control and which are unfavourable to outbound trips of travellers.)
Passengers accept full responsibility for all losses and expenses due to "Reasons beyond control". Cruise company and the travel agency will not be liable for any consequences.
For the safety of crew and passengers, Cruise Line has the right to cancel, advance, postpone or substitute any scheduled sailing or itinerary without prior notice, in the event of bad weather, technical or other reasons beyond control. Passengers shall not make claim against cruise company and the Company for any recovery.
POLYCLUB strongly encourage passengers to take out their travel insurance before the journey.
U.S. Dollars will always be the currency onboard. Gratuities of US$ 16 per person/ night (subject to change) will be charged to shipboard account automatically.
Stateroom assignment is subject to the cruise company upon availability. Members of same travelling party may not be assigned to adjacent/ nearby rooms. Cruise company also upgrade any passenger(s) at sole discretion.
Bedding arrangement is subject to the cruise company upon availability.
In case of disputes, Cruise Company reserves the right to make the final decision.
All information in Chinese and Korean are translated from English. English version will be taken as the correct one if there is a difference.
Policy
No cancellations, refunds, or changes can be made.
All payments, including deposit, are non-refundable.
The cruise company reserves the right to determine the following at its discretion:
If passengers and fellow passengers tests positive for COVID-19 within 10 days before embarkation, you and they are entitled to a Future Cruise Credit ("FCC") for the cruise fare you paid to RCI.
If passengers and fellow passengers tests positive during your cruise, you and they are entitled to a pro-rated Future Cruise Credit ("FCC") for the unused portion of your cruise fare.
For details, please refer to Royal Caribbean's
COVID-19 Refund and Cancellations Policy
.
Booking Policies
Booking Policies
Notice period before departure(Excluding the departure date and notification date)
76 days prior

75-61 days

60 days or less
20% charges
Cancellation & Penalty
(Per person per time)
USD $0
Name Change Fees
(Per person per time)
Not Allowed
Cancellation & Penalty
(Per person per time)
USD $0
Name Change Fees
(Per person per time)
Not Allowed
Cancellation & Penalty
(Per person per time)
Not Allowed
Name Change Fees
(Per person per time)
Product ID
230503SGP0030
May 3, 2023 ~ May 8, 2023

6

5
Carlton Hotel Singapore & Spectrum of the Seas
Book By

Feb 28, 2023


VIP Exclusive Product
Available once upgrade to VIP membership! Save up to $100 instantly, earn additional Polychips and enjoy more benefits!